No cost lunches for all students ends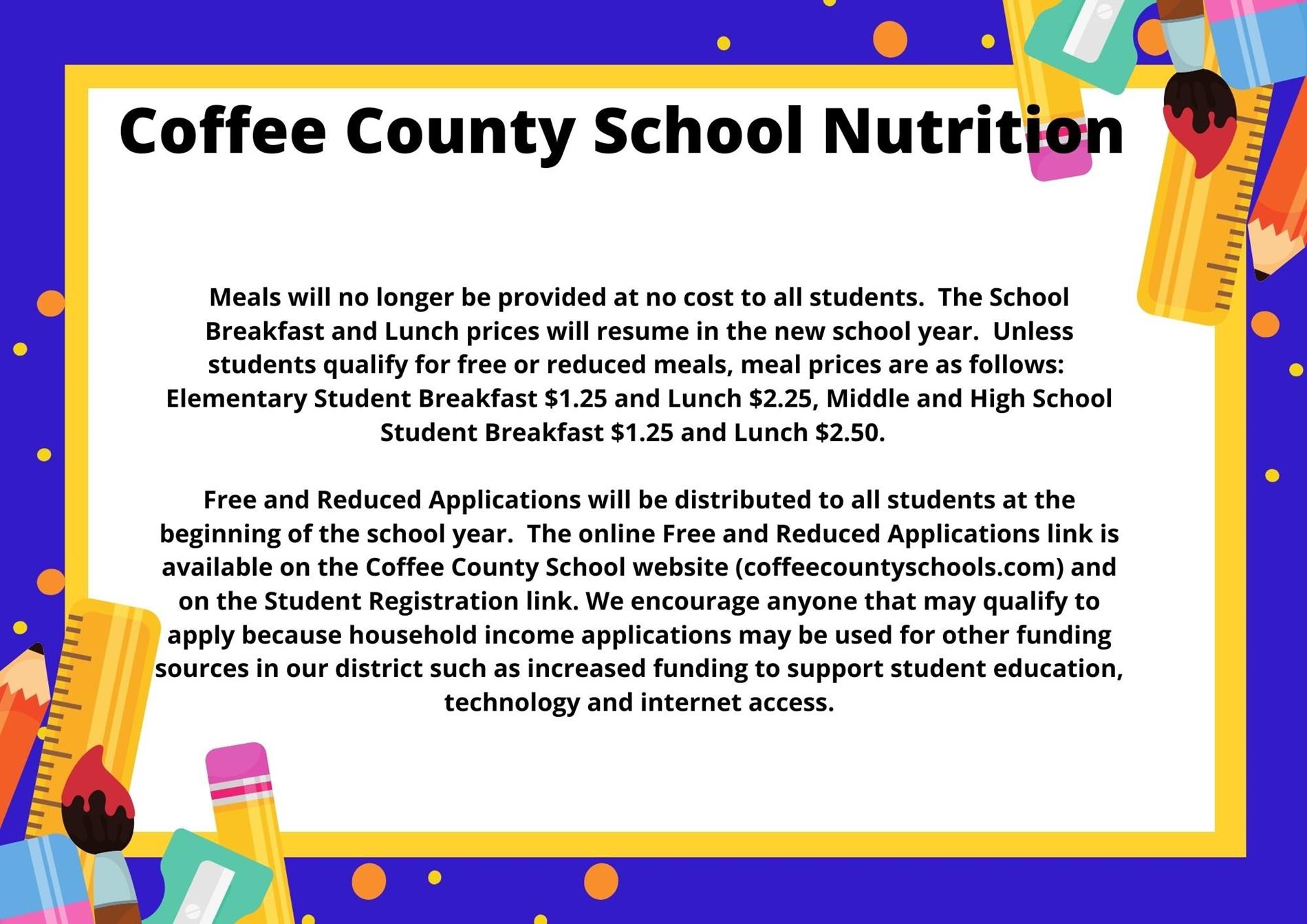 ---
Meals will no longer be provided at no cost to all students. The School Breakfast and Lunch prices will resume in the new school year. Unless a student qualifies for free or reduced meals, meal prices are as follows:
Elementary Breakfast - $1.25
Elementary Lunch - $2.25
Middle and High school Breakfast - $1.25
Middle and High school Lunch - $2.50
Free and Reduced Applications will be distributed to all students at the beginning of the school year. The online Free and Reduced Applications link is available on our website on the Parent page. It will also come up on the online student registration.
We encourage anyone that may qualify to apply because household income applications may be used for other funding sources in our district such as increased funding to support student education, technology, and internet access.